Top 13 Beauty Tips For Women In Their 30s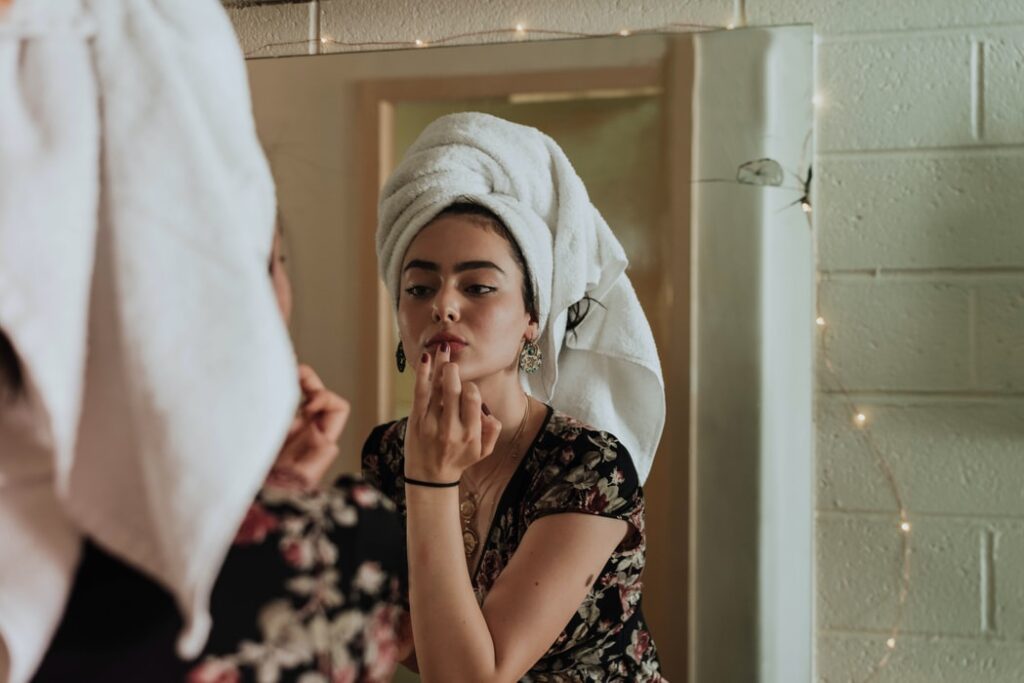 Thirty is the new twenty. Recently, I celebrated my 30th birthday and many people were surprised that I am 30. A friend reached out to me and said he thought I was in my early twenties because of my look.
Age 30 marks the beginning of your prime as a woman. Life seems like a mess when you are in your 20s. But in your 30s, you tend to feel more in control, have a grasp about who you are, and what you are capable of. However, the case with your skin and hair could be different.
Your body metabolism starts to slow down a little in your 30s. It may not be able to repair itself as fast. This is one reason you must take your appearance (and health, in general) more seriously during this period.
Below are 13 essential beauty tips that can help you up your beauty game in your 30s.
1. Provide Proper Nutrition To Your Body
A balanced diet containing the right micro and macro nutrients such as seafood, poultry, fresh vegetables, fruits, and whole grains ensures your body is getting proper nutrition. These foods contain carotenoids, flavonoids, tocopherols, and vitamins A, C, D, and E that keep your skin healthy and glowing. Vitamin C has anti-aging benefits while vitamin E protects the skin from UV damage. The carotenoids in mangoes, potatoes, pumpkin, and carrots also have photo-protecting effects. This helps maintains a youthful appearance.
2. Sleep Well
If your body is sleep-deprived, it will feel stressed, and stress can further harm your skin. Moreover, when you sleep, your body works on healing itself. Unless you give your body the time to heal, your skin won't look fresh and glowing.
3. Make Physical Activity A Priority
Even if you do not love exercising, indulge in some form of physical activity. Exercise increases the blood flow to different parts of your body, including your skin. Working out regularly keeps you fit and your skin healthy.
4. Take The Right Supplements
Post 30, your body enters the maintenance phase, and you need to support it with adequate, right nutrition. The same goes for your skin. You may take vitamin and collagen supplements to boost your skin health and improve its elasticity. Consult your health care provider/nutritionist to take the right supplements you need.
5. Follow A CTM Routine Religiously
CTM means Cleansing-Toning-Moisturizing. Before you retire for the day, ensure you cleanse your face thoroughly. Toning helps prep your skin for the next series of steps in the skincare routine. Moisturizing ensure your skin receives all the essential ingredients to repair itself and stay hydrated.
6. Look For Key Ingredients In Your Skin Care Products
In your 30s, your skin demands special ingredients. It is time your skin starts to show subtle signs of aging. You would need targeted skin care products with specific ingredients that work to solve specific problems. When buying toners, creams, serums, and other skin care products, look for ingredients like AHAs (such as glycolic and lactic acids), antioxidants such as vitamin C, and resveratrol. Other important ingredients include niacinamide, retinol, and ceramides. These ingredients take care of your skin, promote exfoliation, improve cell turnover, and keep your skin looking youthful.
7. Keep Yourself Hydrated
Drinking plenty of water not only promotes overall health but also makes your skin healthy. Keeping yourself replenished is a way to avoid dry, dull, and flaky skin.
8. Take Care Of Your Body
Your skincare routine should not be limited to your face. The skin on the rest of your body needs attention as well. As you use your face cream or serum, you may apply the same to your neck.
Use hydrating hand cream. The skin on the back of the palms is thinner and can age faster. Exfoliate the skin on your body once a week with a body scrub or loofah. Use a moisturizing body lotion every day and try to apply it to damp skin (as this ensures maximum absorption)
9. Exfoliate Periodically
Your skin sheds its entire outer layer every 2-4 weeks. Every day, it keeps shedding the dead cells that accumulate on the surface. If not cleaned out, the dead skin cells can make your skin appear dull, dark, patchy, and dry. Hence, exfoliating once a week is crucial.
You may use scrubs and facial brushes for exfoliation. You may also use products containing AHAs (alpha hydroxy acids) for this purpose. However, make sure you do not scrub your skin more than twice a week. Over-exfoliation can damage new cells and cause skin irritation.
10. Use Shampoo Wisely
Shampoo usually contains surfactants (such as SLS). Excessive shampooing can weaken your hair. When applying shampoo, dilute it in half a mug of water and use it to wash your hair. Also, make sure you are not massaging the scalp with your nails. Avoid washing your hair every day. It may dry your hair out.
11. Avoid Coloring Your Hair Too Often
Most hair colors contain harmful chemicals. If you cannot avoid hair coloring, use a color that has no ammonia. Ammonia is often used in hair color to help it color through the hair shaft. However, this can also damage the shaft. Follow a post-color hair care routine and use color-protecting shampoos and conditioners to avoid further damage to your color-treated hair.
12. Use A Blow Dryer Sparingly
Avoid blow-drying your hair too often. Instead, allow your hair to dry naturally first. When your hair is 60%-70% dry, you can use a blow dryer and dry your hair from the root to the tip. This prevents frizz.
13. Avoid Smoking And Limit Alcohol Consumption
Smoking and consuming alcohol can accelerate skin aging. Smoking may give you puffy eyes and fine lines and reduce the fuller appearance of your lips. Excessive alcohol consumption can give you puffy eyes and aggravate facial aging.
More often than not, when you are in your 30s, you could be juggling various responsibilities- family, career, kids, business, among other things. It may be difficult to create enough time to sit down, relax and take care of yourself. However, if you fail to take time out for yourself, time will take a toll on your well-being and skin. The tips I have shared with you are simple to follow. To age gracefully, you need to inculcate these routine in your daily life and lead a healthy lifestyle.
More Beauty, More Money.
PS: You can reach out to me for beauty tips and advice based on your peculiar need as a woman through the WhatsApp Chat box.
Your Beautician
Pharm. T
Please follow and like us: