How Your Thoughts Shape Your Happiness: Using Mental Contrasting As a Tool For Achieving Your Goals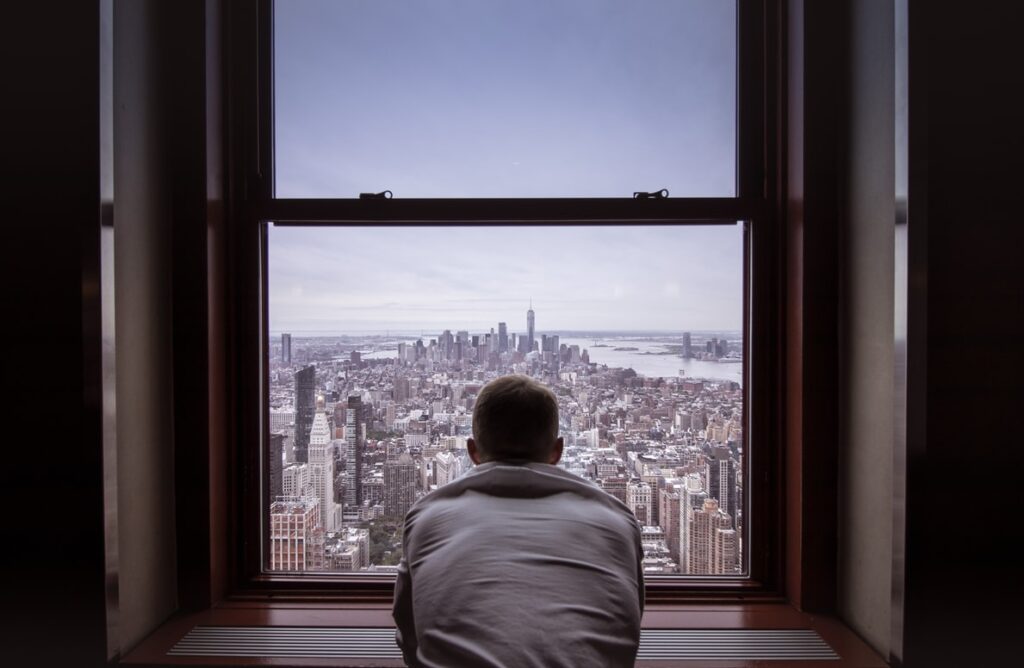 Thoughts are powerful.
They can make or break human progress including health and happiness.
You might have come across the book "The Power of Positive Thinking" by Norman Vincent Peale. In it, he chronicles how our thoughts can shape our experiences and affect every area of our life. By simply possessing enough belief in yourself, you can alter your perspective about the problem or challenge in front of you. More often than not, the outcome we experience is linked to what we are able to visualize.
I know skeptics may wonder if this works for real or just another mental gymnastics. At this point, I would like to introduce us to a concept in psychology known as "Mental Contrasting," which is quite similar to visualization. It is a technique that psychologist Gabriele Oettingen created. In mental contrasting, an expected future goal is contrasted with the present reality. For example, if the future goal is to work with a tech firm as a software developer or land a job with a Fortune 500 company, you compare it with your present reality and reflect on the steps you need to take to achieve your goal. One of such steps could be learning coding skills or getting additional education. These steps are the obstacles you need to achieve your aim. Once you are able to properly assess the situation, you can go a step further to look beyond these obstacles and pursue your goals with a positive attitude while committing yourself to overcome the challenges on your path.
Steps in Mental Contrasting
1. Visualize the goal(s) you intend to achieve and highlight the positive outcomes of achieving that goal. You can also proceed to rank the positive outcomes in terms of how important they are to you.
2. Visualize the obstacles or challenges on your path and rank them in order of magnitude. What single obstacle can put a stop to your goals?
However, you need to already feel capable for mental contrasting to be effective. How you feel, i.e., your emotions, is dependent on your thoughts. One way to direct your feelings properly is by using words of affirmation. Every day, take out time to speak positively to yourself and psyche yourself for the day's work. Focus on the positives and the things that are working for you. Take out time to write them down and be grateful for each of them. It is incredible how this simple step can positively alter our mood and the way we approach the day. You may not start reaping the rewards immediately, but as you do so consistently, you will notice that you will be happier and more motivated to approach your goals.
Tips for improving your mood
1. Smile and laugh often
2. Spend time connecting with friends and family
3. Show interest in the affairs of others.
4. Keep a gratitude journal
5. Reduce your long term goals to weekly and daily goals
6. Stay away from conversations with negative individuals
On hubCare, you have quick access to board licenced healthcare providers for consultation at an affordable price. Talk to one of our experts today and receive quality care for optimum well-being.
To your good health!
You can reach me directly on +2348183572069 or send a mail to dr.emmanuelobaseki@gmail.com
Be Kind, share this article with your friends
Dr. Emmanuel Obaseki
REFERENCES
https://www.amazon.com/Power-Positive-Thinking-Norman-Vincent/dp/0743234804
https://www.researchgate.net/publication/24004977_Mental_Contrasting_and_Goal_Commitment_The_Mediating_Role_of_Energization
https://www.businessinsider.com/this-easy-mental-contrasting-technique-can-help-you-achieve-your-goals-2014-10?r=US&IR=T
https://www.happierhuman.com/mental-contrasting/
https://medlineplus.gov/howtoimprovementalhealth.html
Please follow and like us: