Erectile Dysfunction: Everything Thing You Need To Know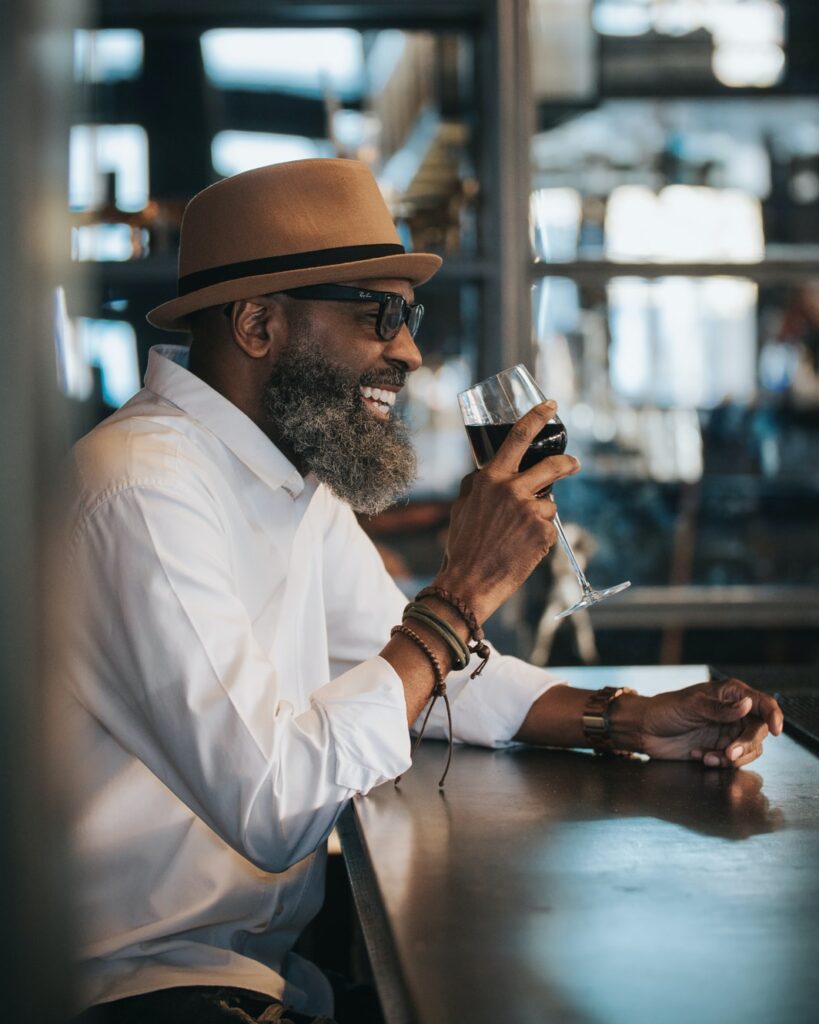 1 in 10 adult males will experience ED in their lifetime.
Erectile dysfunction, commonly referred to as ED, is the inability to achieve and sustain an erection suitable for sexual intercourse.
Causes include medications, chronic illnesses, poor blood flow to the penis, drinking too much alcohol, or being too tired.
What is Erectile Dysfunction (ED)?
Erectile dysfunction (ED) is the inability to get or keep an erection firm enough to have sexual intercourse. It's sometimes referred to as impotence, although this term is now used less often.
Occasional ED isn't uncommon. Many people experience it during times of stress. Frequent ED, however, can be a sign of health problems that need treatment. It can also be a sign of emotional or relationship difficulties that you may want to address with a professional.
What are the Causes of ED?
There are many possible causes of ED, and they can include both emotional and physical conditions. Common causes include:
• Cardiovascular disease
• Diabetes
• Hypertension, or high blood pressure
• High cholesterol
• Obesity
• Low testosterone levels or other hormone imbalances
• Kidney disease
• Increased age
• Stress
• Anxiety
• Depression
• Relationship problems
• Certain prescription medications, such as those used to treat high blood pressure or depression
• Sleep disorders
• Drug use
• Consuming too much alcohol
• Using tobacco products
• Parkinson's disease
• Nultiple sclerosis (MS)
• Damage to the pelvic area through injury or surgery
• Peyronie's disease, which causes scar tissue to develop in the penis
ED can be caused by only one of these factors or by several of them. That's why it's important to work with your doctor so that they can rule out or treat any underlying medical conditions.
What are the Risk Factors of ED?
As you get older, erections might take longer to develop and might not be as firm. You might need more direct touch to your penis to get and keep an erection.
Various risk factors can contribute to erectile dysfunction, including:
• Medical conditions, particularly diabetes or heart conditions
• Tobacco use, which restricts blood flow to veins and arteries, can — over time — cause chronic health conditions that lead to erectile dysfunction
• Being overweight, especially if you're obese
• Certain medical treatments, such as prostate surgery or radiation treatment for cancer
• Injuries, particularly if they damage the nerves or arteries that control erections
• Medications, including antidepressants, antihistamines and medications to treat high blood pressure, pain or prostate conditions
• Psychological conditions, such as stress, anxiety or depression
• Drug and alcohol use, especially if you're a long-term drug user or heavy drinker
What are the Symptoms of ED?
Trouble getting an erection and difficulty maintaining an erection during sexual activities are the most common symptoms of erectile dysfunction.
Other sexual disorders related to ED include:
• Premature ejaculation
• Delayed ejaculation
• Anorgasmia, or the inability to achieve orgasm after ample stimulation
Speak with your doctor if you have any of these symptoms, especially if they've lasted for 3 or more months. They can help determine whether your symptoms are caused by an underlying condition that requires treatment.
What questions do you need to answer during ED assessment?
Some questions that they may be asked include:
How long have you been experiencing ED? Did it come on suddenly or gradually?
Are you having any problems with feeling sexual desire, ejaculating, or reaching orgasm?
How often do you have sex? Has this frequency changed recently?
How firm are your erections? Is this affected by particular situations or types of stimulation?
Do you wake up in the morning or in the middle of the night with erections?
How's your current relationship? What expectations do you and your partner have for each other? Have there been any changes?
Have you recently been experiencing a lot of stress?
What medications are you currently taking? Do you use tobacco, alcohol, or nonprescription drugs?
Do you have any underlying conditions or have you had any surgery on or injury to your pelvic area?
Additional tests
Your doctor may perform additional testing to help diagnose your ED. Tests can include:
Ultrasound. An ultrasound can be used to examine the blood vessels of the penis to determine if there's a problem with penile blood flow.
Nocturnal penile tumescence test. A portable, battery-powered device, worn on the thigh, is used to evaluate the quality of your nocturnal erections. The device stores data which your doctor can access later.
Injection test. During this test, a medication is injected into your penis to stimulate an erection. This allows your doctor to evaluate the firmness of the erection and how long it lasts. This type of test can also be combined with ultrasound to further asses the erection.
Urine tests. Urine tests can check for diabetes or other underlying health conditions.
Blood tests. Blood tests can check for conditions such as diabetes, heart disease, thyroid issues, and low levels of testosterone.
These tests can help your doctor guide your treatment as well as determine if an underlying condition may be causing your ED. Find out more about how blood tests can help diagnose ED.
What are the complications of ED?
Complications resulting from erectile dysfunction can include:
• An unsatisfactory sex life
• Stress or anxiety
• Embarrassment or low self-esteem
• Relationship problems
• The inability to get your partner pregnant
How can you prevent ED?
The best way to prevent erectile dysfunction is to make healthy lifestyle choices and to manage any existing health conditions. For example:
• Work with your doctor to manage diabetes, heart disease or other chronic health conditions.
• See your doctor for regular checkups and medical screening tests.
• Stop smoking, limit or avoid alcohol, and don't use illegal drugs.
• Exercise regularly
How to Treat Erectile dysfunction
Treatment for ED will depend on the underlying cause. You may need to use a combination of treatments, including medication or talk therapy.
Medications
Your doctor may prescribe medication to help you manage the symptoms of ED. You may need to try several medications before you find one that works
Your doctor may recommend testosterone replacement therapy (TRT) if you have low levels of testosterone.
Medications used for other conditions may cause ED. Talk with your doctor about your medications and whether they could be causing your symptoms. There may be others that you can take instead. Never stop taking medications without first talking with your doctor.
Medications for ED can cause side effects. If you're experiencing unpleasant side effects, talk with your doctor. They may be able to recommend a different medication. Get more information on the medications used to treat ED.
Find ED medication online from HubPharm Health and Beauty Store
Talk therapy
A number of psychological factors can cause ED, including:
stress
anxiety
post-traumatic stress disorder (PTSD)
depression
If you're experiencing psychological ED, you may benefit from talk therapy. Over several sessions, you and your therapist will discuss:
major stress or anxiety factors
your feelings around sex
subconscious conflicts that could be affecting your sexual well-being
If ED is affecting your relationship, consider speaking with a relationship counselor as well. Relationship counseling can help you and your partner reconnect emotionally, which may also help your ED. Explore the effects of stress and anxiety on ED.
Vacuum pumps
This treatment uses the creation of a vacuum to stimulate an erection. Using the device draws blood into the penis, leading to an erection.
When to see a doctor
A family doctor is a good place to start when you have erectile problems. See your doctor if:
You have concerns about your erections or you're experiencing other sexual problems such as premature or delayed ejaculation
You have diabetes, heart disease or another known health condition that might be linked to erectile dysfunction
You have other symptoms along with erectile dysfunction
Better health, at your fingertips
On hubCare, you have quick access to experienced doctors and health professionals for consultation at an affordable price. Talk to one of our doctor's today and receive quality care for erectile Dysfunction, Premature ejaculation and other sexual health needs.
Start you free health assessment here
To a better health!
You may provide feedback on the article using the comment section below. You can also directly talk to me on sesan@hubcarehealth.com
Be Kind, share this article with your friends.
Sesan Kareem
Sesan Kareem is a public health advocate and writer. His mission is to use his clinical and leadership skills to democratize healthcare for all Africans
References
https://www.mayoclinic.org/diseases-conditions/erectile-dysfunction/symptoms-causes/syc-20355776
https://www.webmd.com/erectile-dysfunction/default.htm
https://my.clevelandclinic.org/health/diseases/10035-erectile-dysfunction
https://www.healthline.com/health/erectile-dysfunction#symptoms
Please follow and like us: