7 Facts About Omicron You Need to Know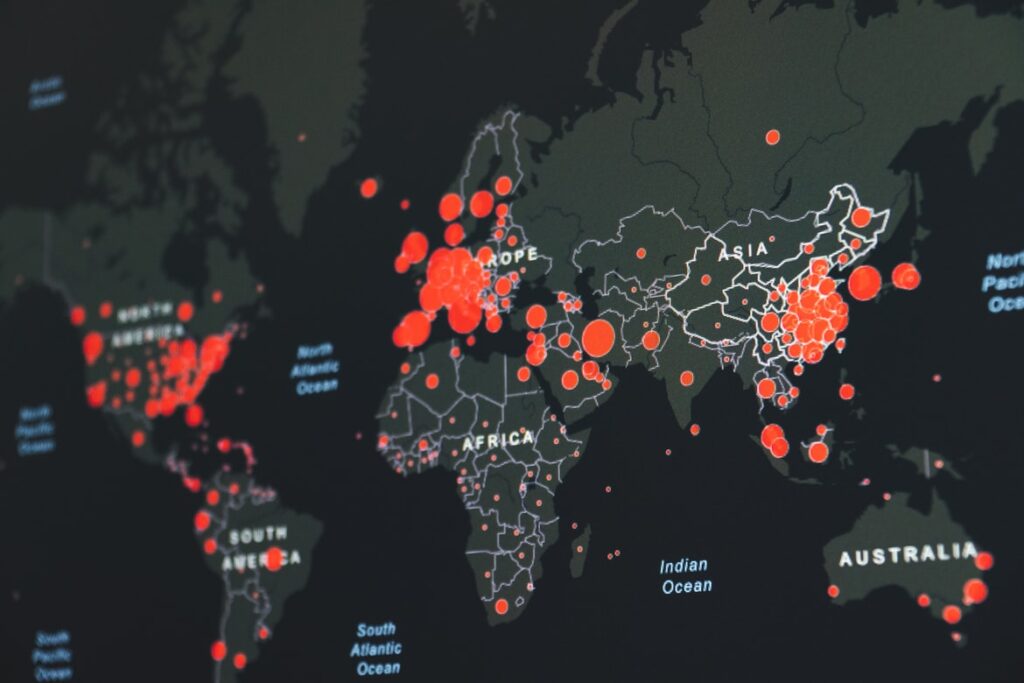 There is a new variant of Covid-19 in town called Omicron.
What do you need to know about Omicron and what precautions can you take to protect yourself and family.
Evidence suggests that this new variant may be more transmissible than Delta variant. However, there is still much to learn about Omicron.
Omicron variant was first identified by scientists in South Africa on November 24, 2021. It has been labelled a "variant of concern" (VOC) by the World Health Organization (WHO). Cases have been detected in a growing list of countries.
Below are 7 things you need to know about Omicron.
1. What is Omicron Variant?
On 26 November 2021, WHO designated the variant B.1.1.529 a variant of concern, named Omicron, on the advice of WHO's Technical Advisory Group on Virus Evolution (TAG-VE). This decision was based on the evidence presented to the TAG-VE that Omicron has several mutations that may have an impact on how it behaves, for example, on how easily it spreads or the severity of illness it causes.
2. How did the Omicron variant develop?
When a virus is circulating widely and causing numerous infections, the likelihood of the virus mutating increases. The more opportunities a virus has to spread, the more opportunities it has to undergo changes. New variants like Omicron are a reminder that the COVID-19 pandemic is far from over. It is therefore essential that people get the vaccine when available to them and continue to follow existing advice on preventing the spread of the virus, including physical distancing, wearing masks, regular handwashing and keeping indoor areas well ventilated.
3. Where is the Omicron variant present?
The omicron variant has been found in 24 countries so far, including the U.S., Canada, South Africa, Botswana, Nigeria, Saudi Arabia, Hong Kong, Germany, Israel, the United Kingdom, Italy, Germany, Belgium, Israel and the Netherlands. Reports on this is still being updated on a daily basis.
4. Is the Omicron variant more contagious
According to WHO,
It is not yet clear whether Omicron is more transmissible (e.g., more easily spread from person to person) compared to other variants, including Delta. The number of people testing positive has risen in areas of South Africa affected by this variant, but epidemiologic studies are underway to understand if it is because of Omicron or other factors.
5. Is the Omicron variant more severe than other COVID-19 variants?
It is not currently known if the Omicron variant is more or less severe than other strains of COVID-19, including Delta. Studies are ongoing and this information will be updated as it becomes available. It is important to remember that all variants of COVID-19 can cause severe disease or death, including the Delta variant that is dominant worldwide, which is why preventing the spread of the virus and reducing your risk of exposure to the virus is so important
6. Do current COVID-19 tests detect the Omicron variant?
The widely used PCR tests continue to detect infection of COVID-19, including Omicron. Research is ongoing to assess whether there is any impact on other types of tests, including rapid antigen ones.
7. Are the COVID-19 vaccines effective against the Omicron variant?
Researchers are looking into any potential impact the Omicron variant has on the effectiveness of COVID-19 vaccines. Although information is still limited, WHO believes it is a reasonable assumption that the currently available vaccines offer some protection against severe disease and death.
It is also important to be vaccinated to protect against the other widely circulating variants, such as the Delta one. When it's your turn, make sure to get vaccinated. If your vaccination involves two doses, it's important to receive both in order to have the maximum protection.
BONUS
How you can protect yourself and family against the Omicron variant
The most important thing you can do is reduce your risk of exposure to the virus. To protect yourself and your loved ones, make sure to:
✓ Wear a mask that covers your nose and mouth. Make sure that your hands are clean when you put on and remove your mask.
✓ Keep a physical distance of at least 1 metre from others.
✓ Avoid poorly ventilated or crowded spaces. Open windows to improve ventilation indoors.
✓ Wash your hands regularly.
✓ When it's your turn, get vaccinated. WHO-approved COVID-19 vaccines are safe and effective.
HubCare have board certified doctors you can talk to and lab you can do your Covid-19 test. Talk to one of our customer service representatives today and receive optimum care from the comfort of your home/office.
PS: For questions on your optimum well-being and good health talk to us using the WhatsApp Chat button.
If you enjoy this article, kindly subscribe to our newsletter to receive our educative article in your mail.
Be Kind, share this article with your friends
To your good health!
HubCare Media Team
References
https://www.who.int/news/item/28-11-2021-update-on-omicron
https://www.unicef.org/coronavirus/what-we-know-about-omicron-variant
https://www.google.com/amp/s/www.aljazeera.com/amp/features/2021/11/30/omicron-what-we-know-about-the-new-covid-variant
https://www.google.com/amp/s/www.forbes.com/sites/lisakim/2021/12/01/omicron-discovered-in-24-countries-as-new-variant-spreads/amp/
Please follow and like us: