10 Fashion Tips to Ensure You Always Look Stylish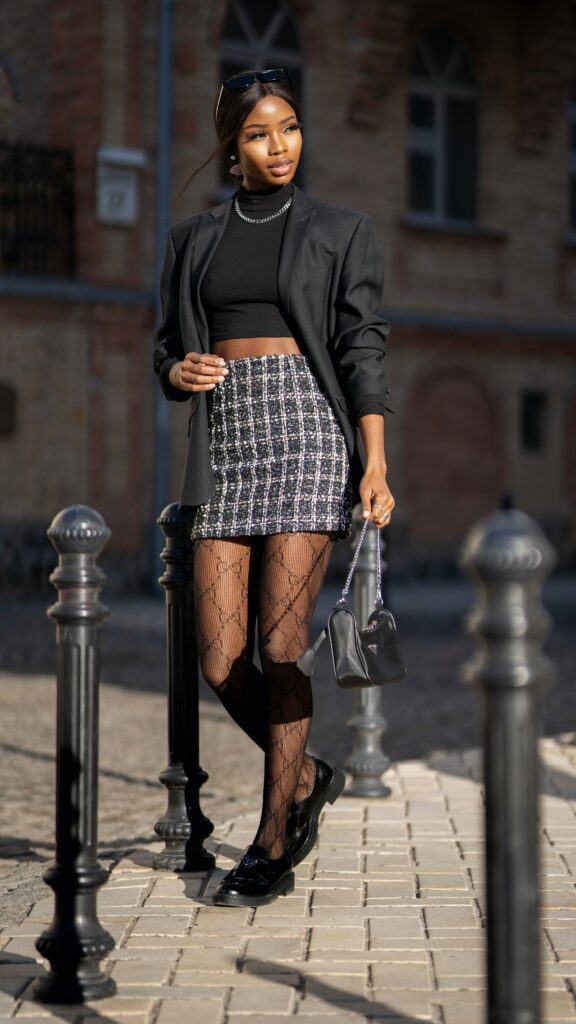 Looking good is definitely a good business. Gain confidence in your style with fashion advice for styling every look in your closet. The 10 fashion tips below will help you to look stylish always.
Work your capsule wardrobe. Make sure you have reliable wardrobe staples: an iconic little black dress, a pair of jeans that fit perfectly, a classic blazer, simple T-shirts and button-downs in neutral colours, and an effortless leather jacket (or denim jacket). Investing in a capsule collection of mix-and-match basics(and learning how to style them) is the key to looking put together.
Plan it out ahead. You can't plan for everything, but don't let your mornings catch you off-guard. Just like you'd plan a week's worth of meals on a Sunday if you're trying to save time, give outfit planning a shot to make way for stress-free mornings and outfit-regret-free days.
Find your personal style. Developing a signature style can take years, but you can get started by creating a mood board. Remember that personal style is an experiment; you never know what amazing looks await you until you're in the dressing room. The categories "menswear" and "womenswear" shouldn't dictate how you shop. Take time to play with colours and shapes to find what looks great on your unique body.
Make sure your clothes fit perfectly. One trick to making any item of clothing look amazing is to hire a good tailor. Tailored clothing not only looks polished, but it also feels more comfortable. Pants that drag on the ground and dresses that bunch up awkwardly won't make you feel stylish. If your capsule wardrobe fits you well, you can start to play with over- and under-sized items in a way that feels fashionable, not sloppy.
Always wear accessory. Try to wear at least one accessory, whether it's a statement necklace, a pop-colour bag or a great pair of earrings (or all of the above). A solid statement piece can take an ensemble from ho-hum to a stand-out in seconds.
Learn how to balance proportions. Balancing proportions is about styling your outfits to create an overall aesthetic harmony. The way you achieve this is by wearing clothes that are fitted to your body shape. When you want to play with oversized clothes or unusual shapes, make it a fashion moment by keeping the rest of the look fitted. For example, try pairing a tight crop top with wide-leg jeans, or a puff-shoulder top with straight-leg pants.
Wear bright colour. If you're nervous about adding colour to your look, start with just one colourful piece, and keep the rest of your look neutral. As you get more comfortable with colours, you'll learn which colour combinations work best for your style.
Become an intelligent shopper. Learning how to shop for exactly what you want will help you avoid filling your closet full of items you never wear. When your wardrobe consists of pieces that you love, styling an outfit will become second nature.
Mix patterns and textures. The days of matching your handbag to your shoes are over. Clashing textures and prints make a bold fashion statement. Start small with neutral patterns like stripes and low-key textures like leather and knits, adding in the sequins and paisleys in small amounts (like a scarf, tie, or clutch) until you learn what works for you.
Add a belt. Adding a belt to your look is one of the easiest ways to make any outfit look more put-together. It's also a great trick for bringing balance to a look that otherwise might not work—like a long cashmere sweater and billowy midi skirt.
More Beauty, More Money.
PS: You can reach out to me for beauty tips and advice based on your peculiar need as a woman through the WhatsApp Chat box.
Your Beautician
Pharm. T
Please follow and like us: