10 Dermatologist Tips to Get Smooth Face And Skin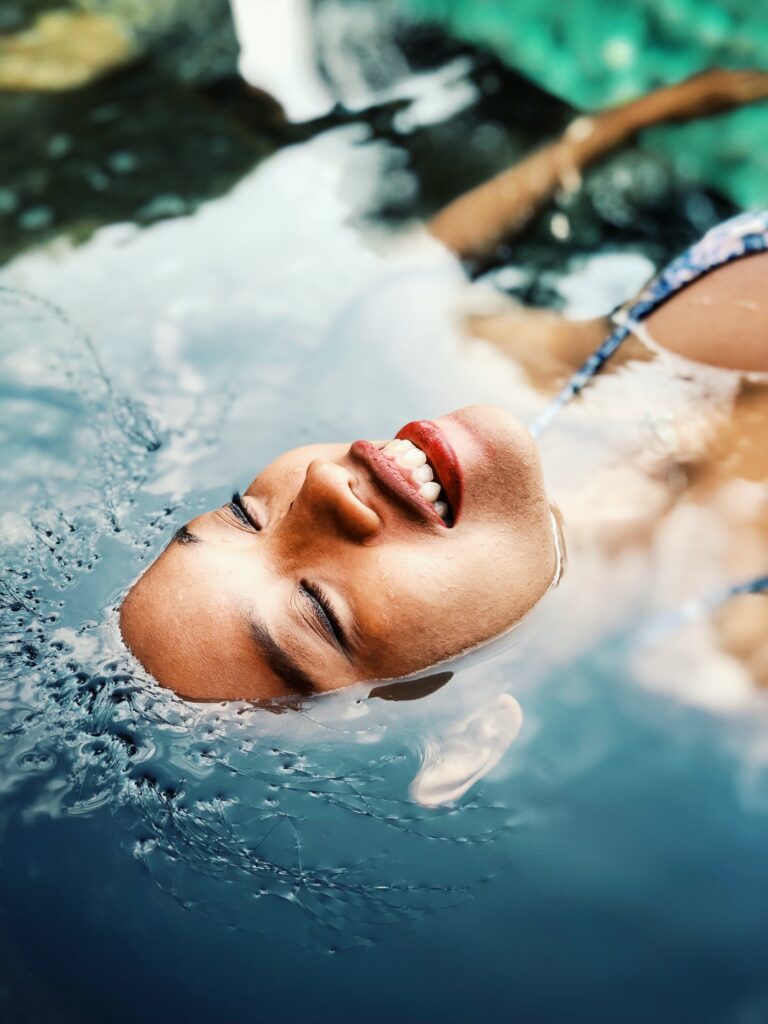 Your skin's health is influenced by several factors—including pollution, stress and sun damage—that, over time, chip away at your complexion and make it more prone to roughness, wrinkles, age spots and sagging. Those who struggle with genetic conditions like eczema, ichthyosis, keratosis pilaris and psoriasis are especially susceptible to having dry and rough skin, as well as those who live in dry climates with low humidity, says Dr. Lillian Soohoo, a board-certified dermatologist in Mountain View, Calif.
With older women, the chemical and hormonal changes the body undergoes due to perimenopause and menopause can contribute to an overall loss of skin smoothness. In fact, the normal aging process plays a huge role in your skin's health, says David Pollock, a beauty chemist and skin care expert. "[As we age], our body produces less and less of the key elements that keep us looking younger. Collagen protein provides firmness and support. Yet, by the time a woman reaches menopause, she has about 45 percent less collagen," Pollock explains. Below are 10 Dermatologist Tips that will help you get smooth skin
1. Take Care of Your Skin from the Inside Out
While applying the right products can help you achieve beautiful, smooth skin, taking care of your body is a major component of healthy-looking skin. If you do not take care of your body, it can also impact your skin's look and feel. Here are some top tips to help you achieve healthy-looking skin:
Drink enough water: Experts recommend women intake at least 11 cups of water each day while men need at least 15 cups a day.
Eat the right nutrients: Avoid sugary, processed foods and eat plenty of vegetables, fruits, whole grains, and lean protein each day.
Get enough sleep: Strive to get at least seven hours of uninterrupted hours of sleep each night.
Exercise regularly: Exercising can help improve circulation and sweating is known to help remove impurities and gently exfoliate your skin!
Reduce stress: Practice self-care and reduce stress by doing one relaxing activity per day. Read a book, talk with a friend, or treat yourself to a nourishing face mask.
2. Adopt a Consistent Skincare Routine
Creating and sticking to a daily skincare routine is an essential part of achieving clear, smooth skin. Consistency is key when it comes to skincare. Select a moisturizer, cleanser, and exfoliator appropriate for your skin type and use the products day and night.
3. Get serious with cleansing and exfoliation
"Cleansing and mild exfoliation can give skin a smoother, more radiant appearance by removing dead skin cells on the surface and allowing light to reflect from the skin," explains Dr. Soohoo. Double-cleansing according to your skin type is a good way to make sure you remove all traces of pore-clogging dirt, grease and makeup without the risks of over-washing and drying out your face. Exfoliation, on the other hand, can be done either chemically or mechanically. But while scrubs and peels may already be part of your skin care routine, you may be overlooking the parts of your body that get the most wear and tear—your hands and feet.
4. Shun the sun
It's no secret that UV radiation is bad news for the skin. In fact, most of the skin damage in older patients is caused by a lifetime of unprotected sun exposure. "Chronic sun damage throughout our life has a cumulative effect of destroying the collagen and elastin that make up the connective tissues of our skin," says Dr. Hal Weitzbuch, a board-certified dermatologist in Los Angeles.
5. Protect Your Skin with Sunscreen
Most of us use sunscreen to protect our skin during beach vacations or the hot summer months. However, you should wear sunscreen year-round as a preventative health measure to keep your skin healthy and smooth. You should wear sunscreen daily, regardless of your skin color. Using sunscreen can help prevent skin cancer and premature skin aging, so don't forget to apply sunscreen each day—even when it's cloudy outside!
6. Use a Brightening Cleanser to Banish Pore Build-up
Finding the right cleanser for your unique skin is essential to accomplishing your skincare goals. When looking for smoother and more even skin, a brightening cleanser can help dissolve and remove stubborn pore build-up. Removing this gunk from your pores helps improve tone and texture and dull skin.
7. Improve Skin Tone and Texture with a Clay Mask
Clay masks can help control excess oil and prevent clogged pores. When looking to get rid of rough skin, try a smoothing face mask a few times a week. These types of masks contain papaya, which is known to smooth skin by removing dead skin buildup with clays and natural fruit acid.
8. Choose an Effective Moisturizer
When the skin on your face is dry, it can feel rough, uneven, and even flaky. Moisturizing is key to keeping dry skin at bay. When looking for the best moisturizer for your skin type, look for skin-nourishing ingredients like hyaluronic acid. Lightweight yet effective moisturizers help replenish moisture to soften and condition skin without leaving behind pore-clogging residue.
9. Hydrate your skin from within
Take it from the French girls and make water your best friend. Aside from helping to flush out toxins from your body, Dr. Guanche says, "The more water you drink, the more hydrated and plumper your cells become. The metabolic processes inside the cells can work most efficiently." Drinking at least eight to ten glasses of water and eating at least five servings of fruits or vegetables per day are what Dr. Guanche recommends "to get all those micronutrients and antioxidants to maintain healthy skin. Remember to eat a rainbow—apples, oranges, banana, kiwi, blueberries and grapes!"
10. Unclog Pores with a Pore Strip
Clogged pores and blackheads can cause your skin to look congested and uneven. Instead of picking at your skin to remove blackheads, use a pore strip to instantly remove blackheads and reveal a smoother, brighter complexion.
More Beauty, More Money.
PS: You can reach out to me for beauty tips and advice based on your peculiar need as a woman through the WhatsApp Chat box.
Your Beautician
Pharm. T
Please follow and like us: