Top Ten Holiday Destinations in Africa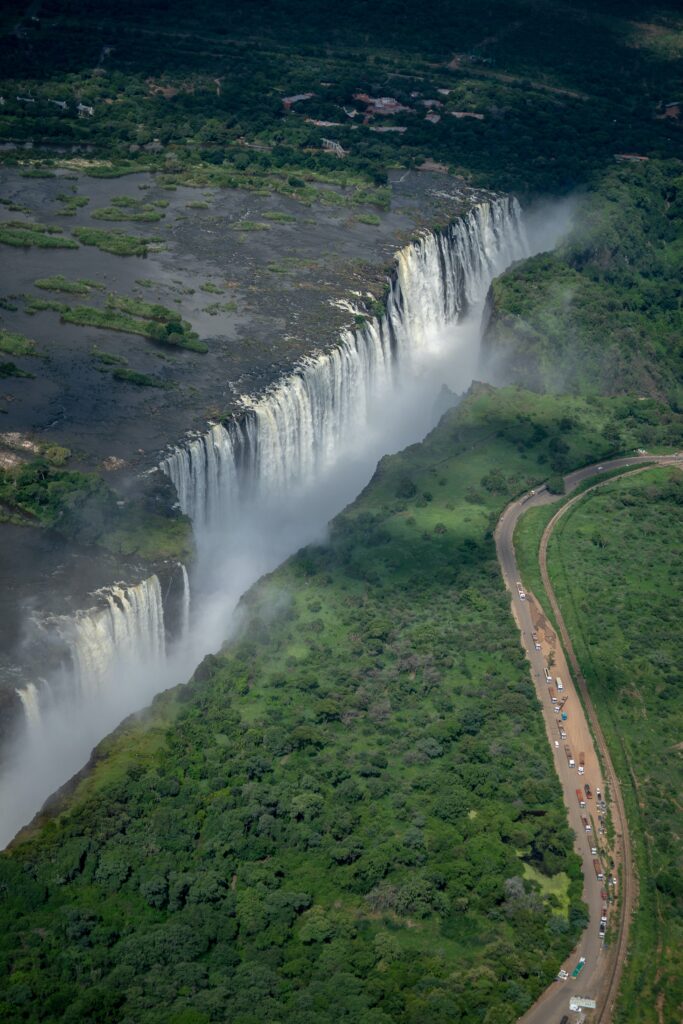 Africans hardly choose Africa has travelling destinations for holidays. Many people prefer to travel to Europe, North America or Caribbean for their holidays. However, there are many beautiful places in Africa you can visit for your holidays. To help you to make informed decision on where to visit, Hubpharm Lifestyle research 10 destinations you can visit in Africa based on accessibility, expert opinion, travellers feedback and affordability.
Seychelles
A grouping of 115 islands in the Indian Ocean, the Seychelles has long attracted those looking for a truly relaxing getaway. Spend your days lounging on pristine, crowd-free beaches like Anse Volbert and Anse Lazio. Or, head deep into the UNESCO World Heritage-listed Vallée de Mai nature reserve to gaze at its unique flora and fauna. Keep in mind that lodging here is expensive (especially at the luxury resorts), so it's best to save up and book in advance.
Cairo
Cairo can be overwhelming, as there's so much to see and do everywhere you turn. From Islamic Cairo's bustling Khan El-Khalili bazaar to the ancient Pyramids of Giza to the picturesque Nile River, you'll be immersed in this Egyptian city's history and culture before long. Though winter offers the most pleasant weather of the year (with daytime temperatures in the 60s and 70s), it's also the busiest season, so consider visiting in spring or fall when room rates are lower, temps are bearable and attraction crowds thin out.
Cape Town
With numerous hiking trails, miles of dramatic scenery and stunning beaches (including one with wild penguins), Cape Town caters to both adventurous types and laid-back travelers. Getting here won't be cheap, but it is possible to find convenient, budget-friendly lodging. Make sure you take the aerial cableway up Table Mountain, visit Nelson Mandela's jail cell on Robben Island, explore the world-renowned Constantia Valley wine region and trek through the Cape of Good Hope – the southwesternmost point of Africa.
Marrakech
Like other historic Moroccan cities, Marrakech buzzes with life: Performers vie for your attention in Jemaa El-Fna (an open-air square in the heart of the Medina of Marrakesh) while vendors hawk aromatic spices, homemade textiles, ornate lanterns and more at the bazaars along the alleyways. When you need a break from the hustle and bustle of the city, unwind at a hammam or head to a bar and relax. During your visit, keep an ear out to hear the striking tones of the nearby mosques' calls to prayer.
Madagascar
The habitat on the island of Madagascar is unlike any other in the world: Most of the landscape is unspoiled, giving visitors a chance to see animals in their natural environment. Travelers will want to make sure to snap a photo of the signature animal: the lemur. Madagascar is home to more than 100 species of these creatures, as well as 19,000-plus kinds of plants. Some of the best places to see wild lemurs include Isalo National Park and Lokobe National Park.
Mauritius
Mauritius appeals to vacationers in search of a bit of everything. Though its main draws are its powdery sands and luxe resorts, this small island nation east of Madagascar equally charms visitors with its mix of Dutch, French and British colonial architecture; friendly locals; and tasty teas and rums. After a day of exploring and soaking up some sun, retreat to one of the island's premier properties to savor fresh seafood while watching a traditional sega dance performance or the sun set over the Indian Ocean.
Kruger National Park, SA
You'll certainly spot plenty of animals, ranging from lions to rhinos to elephants to giraffes, in this massive South African game preserve. Plus, the park's network of paved roads makes it easier to navigate than Serengeti, but its popularity – especially from April to September (the best months for wildlife viewing) – means you're more likely to encounter hordes of visitors during game drives and at in-park accommodations. To ensure lodging, flight and tour availability, you'll likely want to finalize your trip at least a year in advance.
Tanzania
Most tourists head to Tanzania to go on safari, but you'd be remiss if you didn't save time for seeing the country's other treasures. In addition to its animal-filled plains, Tanzania boasts otherworldly natural wonders, including red-hued Lake Natron, Ngorongoro Conservation Area's expansive crater and Mount Kilimanjaro – the tallest mountain in Africa. For the ultimate adrenaline rush, book a climbing excursion up the continent's famous mountain through a local tour operator.
Victoria Falls
Outdoorsy types travel far and wide to admire this breathtaking UNESCO World Heritage Site. Straddling the border between Zambia and Zimbabwe, Victoria Falls is roughly twice as deep and wide as Niagara Falls, making it one of the world's most impressive waterfalls. To see the natural wonder at its prime, plan a visit here in April when the region's rainy season has concluded. Popular vantage points include the Knife-Edge Bridge, Livingstone Island and Devil's Pool. When you're not enjoying the view from above, go swimming or whitewater rafting in the Zambezi River to admire the falls from a different angle
Zanzibar
Zanzibar offers something for everyone, whether you're in search of beautiful beaches or an unforgettable adventure. After trekking to this Indian Ocean destination off of the eastern coast of Africa, you'll instantly feel at ease as you lounge on quiet beaches like Matemwe and Pongwe. Once you've gotten your fill of the archipelago's beaches, visit Zanzibar City's UNESCO World Heritage-listed Stone Town, where you'll find the ruins of a 15th-century palace and a graveyard with ties to Zanzibar's former Arab royals. No trip would be complete without taking a spice tour in the countryside and exploring Jozani-Chwaka Bay National Park.
Enjoy your life to the fullest
Hubpharm Lifestyle Team
Please follow and like us: