SELF-CARE REMAINS THE BEST CARE: 7 Tips to Take Better Care of Yourself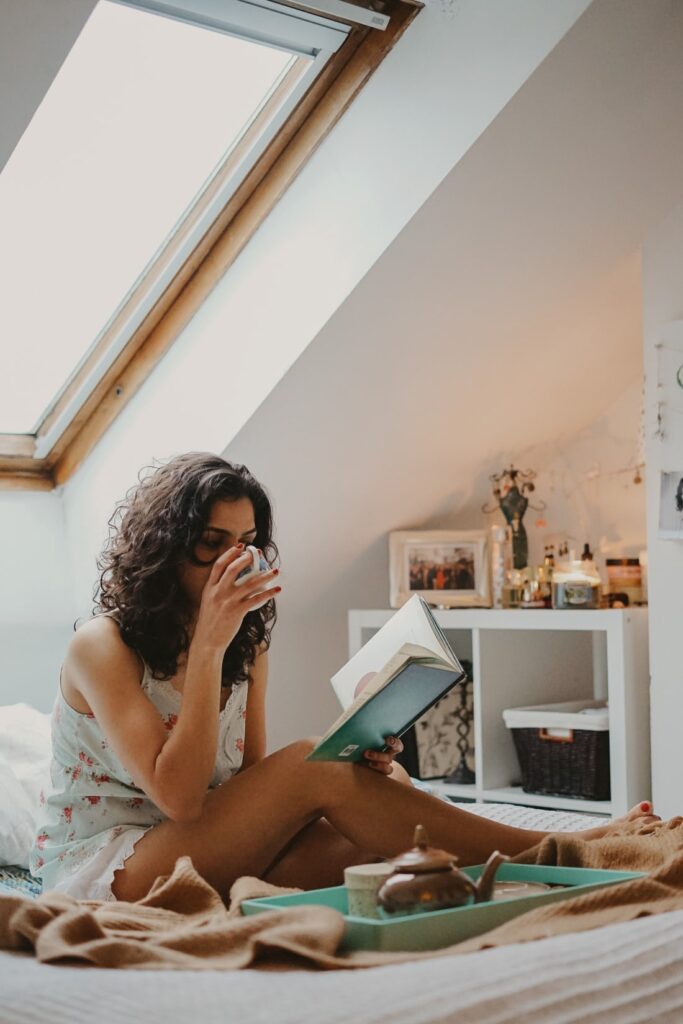 Do you feel stressed, overwhelmed, anxious or depressed? Do you want to stay healthy, be well and live life to the fullest? Continue reading to find ways to take better care of yourself.
What is Self-care?
According to World Health organization (WHO), "Self-care is the ability of individuals, families, and communities to promote health, prevent disease, maintain health, and to cope with illness and disability with or without the support of a healthcare provider." In other words, Self-care is taking personal responsibility to take good care of yourself so that you can be healthy, be well, be productive, feel good, live your life to the fullest and be at your best so that you can give the world your best. Self-care is a conscious effort towards optimum wellbeing. It is not self-indulgence, self-aggrandizement or selfishness.
Why is Self-care remains the best care?
Self-care is crucial because it promotes well-being, prevent illness and help you to develop healthy habits. In our world where millions of people are anxious, stressed, overwhelmed or depressed, those who take care of themselves will not be part of this statistics. However, if you are currently in this situation, self-care has the power to move you out of this situation.
Paula Gill Lopez, PhD, an associate professor and chair of the department of psychological and educational consultation at Fairfield University in Fairfield, Connecticut, says the need for self-care is obvious. "We have an epidemic of anxiety and depression," she says. "Everybody feels it."
Why Do People Often Fail at Self-care ?
In our super duper busy world, Most of us are crazy busy, have stressful jobs, or are too consumed with technology to make time for ourselves. Me-time is usually last on the agenda. Worse, we can sometimes feel guilty about taking the time required to take care of ourselves. The good news here is the seven tips I am going to share with you below are so simple you can inculcate them into your daily life and turn these activities to habits.
How Do you Engage in Self-care?
First, self-awareness is the key to self-care. You must know your state of wellbeing to effectively take better care of yourself. Take this well-being quiz to uncover which self-care strategies you need most and will be effective for you as a person. However, the most important thing is to turn these self-care strategies to a lifestyle and make them part and parcel of your daily life.
1. Eat right for self-care
Fall in love with yourself deeply that you can't feed your mouth with bad food; processed, canned, sugary foods that can affect your optimum wellbeing. Eat food that promote good health, prevent disease and maintain healthy weight. Some of the most amazing self-care foods include fatty fish, blueberries, nuts, green leafy veggies, and brassicas, like broccoli.
2. Sleep well for self-care
Stress, work and life can wreck havoc on the quality of our sleep. It is our duty not to allow life challenges take away our peace of mind to the extent that it will affect our ability to rest well. Sleep renews the body and re-energizes the mind. Your sleeping environment must be free from distractions like gadgets so that you can have deep and sound sleep.
3.  Inculcate exercise as part of your daily self-care routine
Daily exercise helps our body, mind and spirit to function optimally, despite the facts that most of us are aware about numerous benefits of exercise to our well-being, we don't exercise regularly. Inculcate walking, swimming, biking, jogging or yoga into your daily activities to make the process easy. Stay fit, stay healthy.
4. Go on a safe-care trip
Going for a self-care trip can make a big difference in your life. Even if you're not feeling particularly stressed or overwhelmed, getting away for a weekend every now and then can help you disconnect, recharge and be rejuvenated. These self-care trips don't have to be expensive; simply drive to the next mall around you and enjoy the view, go for a picnic, visit your good friend or family member in another city. The goal is to veer away from your normal schedule and take the time to do something just for yourself.
5. Get organized for self-care
Getting organized is often the first step to becoming a healthier you because it allows you to figure out exactly what you need to do to take better care of yourself. A small change, like keeping a planner or a calendar on the fridge, can help you write down all your responsibilities and appointments, while at the same time keeping your life a bit more organized. You can also create an area to keep keys, purses, backpacks, briefcases, and coats, and make sure they're ready to go for the next day.
6. Schedule Time for Self-care
It can be hard for us all to find extra time. But it's extremely important to plan regular self-care time. Moments alone can help you to ponder the best ways to move forward in your life and keep you grounded. And moments with friends can help you feel more connected and relaxed. Schedule your self-care time, and guard that time with everything you have.
7. Say Yes to Your Self-care.
Learning to say no is really hard; more often than not we feel obligated to say yes when someone asks for our resources (time, energy, money). However, if you're already stressed or overwhelmed, saying yes to loved ones or coworkers can lead to burnout, anxiety, and irritability. It may take a little practice, but once you learn how to politely say no, you'll start to feel more self-confident, and you'll have more time for your self-care.
Now you have the tools to care better for yourself. Use these tools daily to live life to the fullest.
Remember, self-care remains the best care.
To your good health!
PS: For questions on your optimum well-being and good health talk to us using the WhatsApp Chat boss.
Your Wellness Expert,
Pharm. Kareem
Please follow and like us: