Meet Our Visionary CEO – Sesan Kareem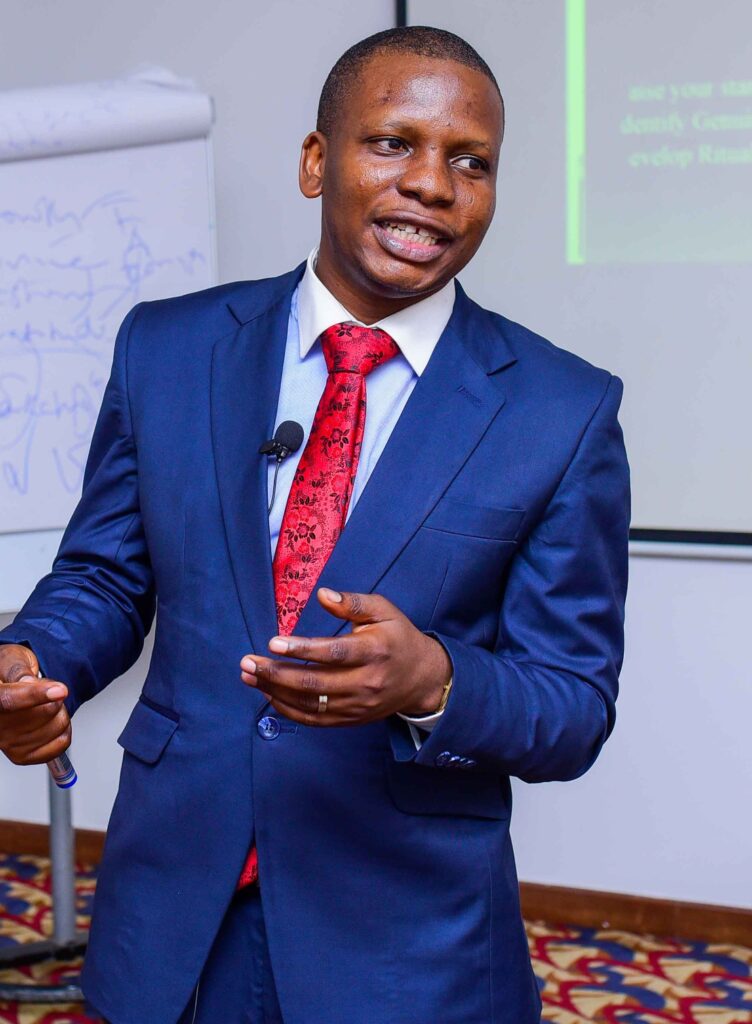 Sesan Kareem is on a mission to use his clinical and leadership skills to help underserved patient population in Africa to have access to affordable, quality health care services – whenever they need it.
EARLY CHILDHOOD
Sesan was born in Ijebu-Ode, an ancient town in Ogun State, Nigeria, West Africa by Mr. Fatai Adewale Kareem and Mrs. Afusat Aderonke Kareem. He attended St. Anthony Nursery and Primary School Ijebu-Ode and the prestigious Ijebu Ode Grammar School, Ijebu Ode for high school. Sesan has shown early sign of greatness from tender age with his sheer determination and problem solving Skills.
EDUCATION
He holds a bachelor of pharmacy from Olabisi Onabanjo University, Masters in Public Administration at University of Lagos, International Award in Delivering Training from London Professional Training Center, and an MBA candidate at Quantic School of Business and Technology, Washington DC, US. He has undergone various training and certifications from global and national bodies; this include Basics in Health Economics from World Bank Group, Health Financing for Universal Health Coverage from World Health organization, Online Digital Marketing Fundamentals from Google, Basic and Advanced Leadership Courses from Daystar Leadership Academy, Entrepreneurship Study from Young African Leadership Initiative, Certificate In Public Speaking by Gemstone Leadership Institute, among others
EXPERIENCE
He is a young global leader whose experience and skills spanned general management, marketing and sales, public administration, health care services, business development, consulting and Human Resources management. Sesan has worked as a community pharmacist at JMK Pharmaceutical Ltd, Magodo, Lagos, Hospital Pharmacist at Lagos State University Teaching Hospital, Administrative Pharmacist at Pharmaceutical Society of Nigeria and in Sales and marketing at Pharmaplus Nigeria Ltd. His last role before resigning was a regional manager for an indigenous pharmaceutical company covering 17 states of Southern Nigeria. Sesan has trained SMEs, big organization and multinationals on wellness, healthy living, stress management, peak performance, sales mastery, emotional intelligence and maximum productivity.
EXPOSURE
Sesan has travelled to all the six geopolitical zones in Nigeria, visiting over 18 states of the federation. He has also be in Europe, Asia and other parts of Africa. He has met and worked with leaders of various sectors in the economy especially leaders in healthcare, business and politics.
SERVICE TO HUMANITY
Sesan serves as a board member of HAVEK Leadership Academy, Safe Medicines Foundation, Mareek Image Concepts and EMQ Trials, Nigeria. He has authored 8 books, dozens of articles on national and professional newspapers and featured on Channels TV, TVC, LTV, MITV, OGTV, Ben TV UK amongst others as a professional and thought leader. He is a columnist at Pharmanews since 2017. He is the convener, Achievers Business Forum, It's In You and "Motivating The Nigerian Youth" a movement that has trained over 4,000 young Nigerians for FREE.
ENTREPRENEURIAL JOURNEY
Sesan registered his first company with Corporate Affairs Commission in April 2013 named Mareek Image Concepts, a publishing and training company. Although, his entrepreneurial journey started in 2010 when he self-published his first book titled Maximize Your Life. Sesan Later Co-founded Zahra Lingerie, an intimate apparel brand. Currently, he serves as the CEO of HubCare Health and Co-founder of HubPharm Ltd.
AWARDS AND RECOGNITIONS
Sesan has received dozens of awards and certificate of achievements in the last 10 years. This recognition came for his service to his profession, community and humanity. Some of the notable ones include.
✓ Productivity Award – Pharmaceutical Society of Nigeria National
✓ Award of Excellence by Pharmaceutical Association of Nigerian Students, University of Ilorin
✓Meritorious Award – Hultz Prize Mentor
✓Appreciation Award – Pharmaceutical Society of Nigeria, Oyo State Branch
✓ Award of Service – Pharmaceutical Association of Nigerian Students, Olabisi Onabonjo University Chapter
✓ Merit Award – Guild of Muslim Professionals
✓ Merit Award – Redeemed Christian Church of God, My father's house, Magodo
✓ Certificate of Appreciation – Pharmaceutical Society of Nigeria for extraordinary contribution and support towards the development of pharmacy profession
✓ Certificate of Achievement – Outstanding Speaker at World Speech Day Nigeria.
✓ Certificate of Appreciation – Oluyole 2018 PSN Conference planning committee.
✓ Certificate of Appreciation as a mentor in Hultz Prize at Yaba College of Technology
PATENT
Sesan is a prolific writer with some published books to his name. Below are some of these books.
• Maximize Your Life, 2010, ISBN 978-978-308-755-2

• Grab Your Destiny, 2013, ISBN 978-178-361-3

• Life Is Short, But It's Really Worth It, 2013, ISBN 978-3-7103-0665-5

• The Secrets of a Fulfilled Life, 2015, ISBN 198-178-447-4

• With Patience You are a Winner, 2015, ISBN 198-178-447-5

• The Secrets of Great Health, E-book (2017)

• The Power of Advocacy: PSN President Tenure Report 2015-2018 (2018)
FAMILY
Sesan is blessed with a lovely family. He is married to his long term friend and professional colleague, Temitope. The union was started on December 16, 2017 and is blessed with a child. Sesan is a family man.
HOBBIES
Sesan is passionate about touching lives through his products and services. He loves reading, travelling, teaching, training, writing and football. A passionate Chelsea fan. If he is not working on a project or solving a major problem, he is utilizing his time to listen, observe and learn.
References
https://www.linkedin.com/public-profile/settings
https://pharmanewsonline.com/author/sesankareem/
https://www.goodreads.com/author/quotes/16170841.Sesan_Kareem?page=2
HubCare Uses Smart Technology To Provide Cheap Healthcare For Africans – Kareem
Please follow and like us: