Managing Health and Stress in a Volatile Business Environment
On the 3rd of November, 2022, I was invited as the guest speaker
of the Industrial Training Fund (ITF) Interactive Forum Isolo Area.
It was an interactive session between HR professionals of large businesses in various sectors of the economy and the ITF stakeholders in the Lagos Zone.
Below are 7 truths I shared with my audience
1. We are in a VUCA business world
The business world in Nigeria is not just volatile, it is uncertain, chaotic and ambiguous and the challenges are enormous. So, to thrive, business leaders, and HR professionals must understand the impact of this volatility on the bloodline of the business(The people)
2. The are different factors contributing to volatility. This include
       

Political: The Ukraine-Russian war, the upcoming general election, the post-covid 19 supply chain challenge, and government policies.

     

Economic:

 

The foreign exchange rate volatility, the high rate of inflation/cost of living (20.77%), the slow economic growth in the country, and the high-interest rate.

       

Social: The japa reality, underemployment and poor lifestyle.

       

Technology: The threat of new entrants leveraging technology is a reality in our business world today. The forces of rivalry and competition are being rewritten by technology.
3. For business leaders to achieve business objectives they must take SPECIAL care of their workforce.
The above-mentioned factors affecting the business environment are not just affecting companies they are also affecting the quality of life of the workforce; they are leading to stress, burnout, and unhealthy habits for many employees. Their purchasing power has been eroded, confidence in a brighter future is being questioned and many employees need support to achieve a state of optimal well-being.
4. Organizations must create programs to support the physical health of employees on an ongoing basis
HR professionals must work with business leaders to promote healthy lifestyles in the workplace for the good of the employees. While many successful businesses have health insurance as a benefit for employees, it is necessary to inculcate wellness or lifestyle programs for employees to prevent diseases instead of treating or managing diseases.
5. Employers must also focus on mental health, not just physical health.
Due to the stress and burnout employees suffer at work and in their life, mental health challenges are common now at the workplace. Investing in stress management education, and mental health support initiatives will help employees improve performance, productivity, and engagement.
6. A need to rethink what good health and well-being are for our employees.
Many organizations focus on providing employees with good physical health support, few also focus on mental health programs in addition to physical health. However, many have neglected the need of the soul of the employees.
As a human, we are spiritual being that lives in a physical body and uses our intellectual mind. Employees also need support for their core being.
This can be achieved by
 

      

Creating a growth plan for employees even in a volatile business environment.

       

Giving employees the enabling environment to learn, grow and contribute with less attack, and confrontation, and more care, love, and understanding.

       

Making gratitude part and parcel of daily experience at work by finding a simple but creative way to make employees feel appreciated, acknowledged, and celebrated.
7. Business Leaders must lead with heart and not the head.
Compassion is the currency of true leadership in life. Business leaders must always decide with heart and facts. You can fire someone with love and understanding. You can use your managerial tools to influence behavior with empathy.
Conclusion
It's been my 7 years of working with Industrial Training Fund as a wellness and healthy living facilitator. I felt so much joy with the feedback I received after my presentation. My sincere appreciation to the Area Manager, Head of Training and everyone at ITF Isolo area for finding me worthy to be their guest speaker.
I am glad I made you all proud.
About Sesan Kareem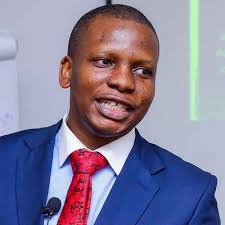 Sesan Kareem is a trained pharmacist, health coach, and business leader. He is a well-sought-after professional speaker and corporate trainer. He leads the team at HubCare.
Please follow and like us: