Learn How HubCare Virtual Care Made a Difference for Alli Balogun Long Term Persistent Cough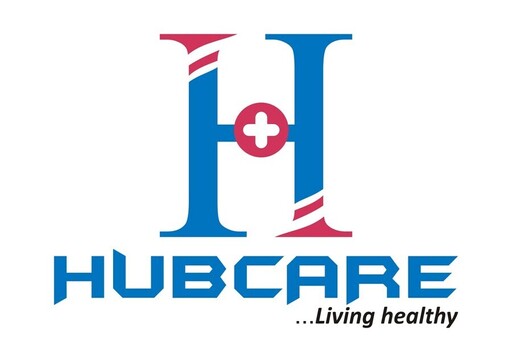 The Background
Alli, the 27-year-old lady, downloaded the HubCare Mobile App on Google Play Store and reached out to us on September 21, 2022, by 7:25 am through chat.
She complained about a persistent recurrent cough that has lasted for over 6 months. She has used different pharmaceutical and traditional treatments without much success.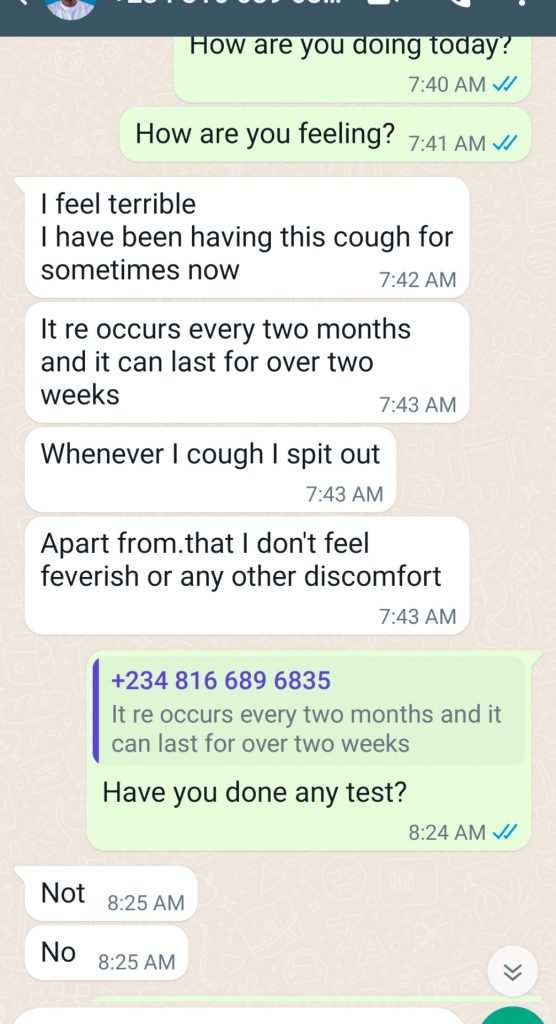 " I feel terrible. I have been having this cough for some time now. It re-occurs every two months and it can last for over two weeks. Whenever I cough, I split out. Apart from that, I don't feel feverish or any other discomfort."
Alli-Balogun
27-year-old
HubCare App User
The Opportunity
Long-term persistent and recurrent coughs have been affecting Alli's quality of life and well-being for months. She has used antibiotics without any success. Also, she used traditional ways to treat the cough.
Alli wants to get better because the persistent cough has become a thing of concern for her employer and colleagues at work.
"I have used Septrin and I went the traditional way as well as ginger and tumeric with honey."
Alli-Balogun
27-year-old
HubCare App User
The Solution
Alli was advised by the HubCare care team to go for a laboratory investigation. The good news is she already using an HMO plan through her employer. However, Alli couldn't go for the test immediately because of her schedule and the approval process for the test by her HMO.
Hubcare care team (doctor and pharmacist) work together to prescribe effective upper respiratory tract antibiotics for Alli with some lifestyle modification advice. Alli felt better after finishing his treatment and his laboratory test by Blue Coral Healthcare Service Ltd showed that Alli is in good health.
"The cough has gone for now. I don't feel it anymore. I am so grateful to HubCare."
Alli-Balogun
27-year-old
HubCare App User
By choosing Hubcare, Alli was able to cure her stubborn cough, feel better about herself and gain her self-esteem at work. Hubcare solution for prevention and management of chronic conditions is characterized by convenience, low financial risk, integrated care team, personalized support system and prompt engagement.
Please follow and like us: