HubCare Uses Smart Technology to Provide Affordable Healthcare for Africans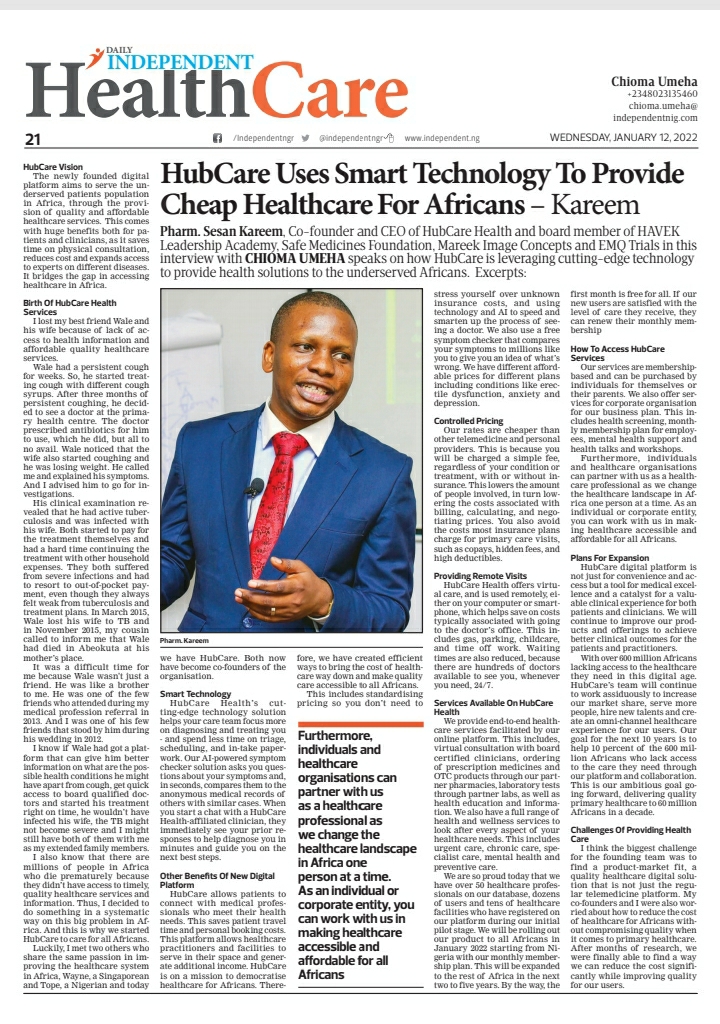 Pharm. Sesan Kareem, Co-founder and CEO of HubCare Health and board member of HAVEK Leadership Academy, Safe Medicines Foundation, Mareek Image Concepts and EMQ Trials in this interview with CHIOMA UMEHA speaks on how HubCare is leveraging cutting-edge technology to provide health solutions to the underserved Africans. Excerpts:
HubCare Vision 
The newly founded digital platform aims to serve the underserved patients population in Africa, through the provision of quality and affordable healthcare services. This comes with huge benefits both for patients and clinicians, as it saves time on physical consultation, reduces cost and expands access to experts on different diseases. It bridges the gap in accessing healthcare in Africa.
To read the entire interview, please click here
Please follow and like us: