How Africa Can Be The Next Frontier For Telemedicine in the World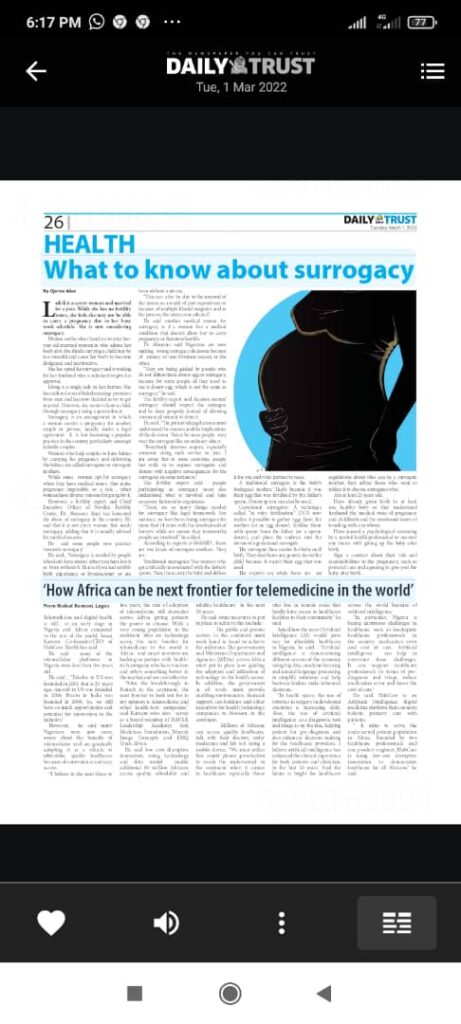 Hubcare Health CEO, Sesan Kareem in an interview with Daily Trust shared key insights on the adoption and potential of telemedicine in Africa.
"I believe in the next three to five years, the rate of adoption of telemedicine will skyrocket across Africa giving patients the power to choose. With a very young population in the continent who are technology savvy, the next frontier for telemedicine in the world is Africa,and smart investors are looking to partner with health-tech company who have traction and offers something better in the market and are cost effective. After the breakthrough in Fintech in the continent, the next frontier to look out for in my opinion is telemedicine and other health-tech companies," said Kareem who also serves as a board member of HAVEK Leadership Academy, Safe Medicines Foundation, Mareek Image Concepts and EMQ Trials Africa.
To read the entire interview please click
here
Please follow and like us: