7 Ways To Have Smooth Face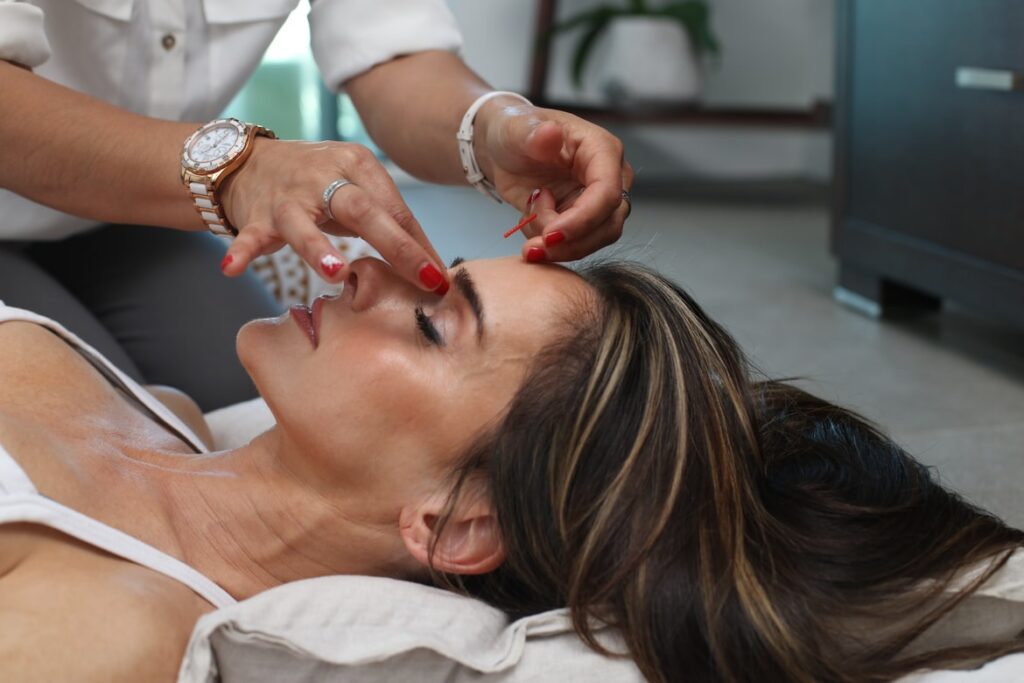 Your face's smoothness is influenced by both internal and external factors. Internal factors like diet, sleep, water and exercise impact your skin and face texture. External factors like pollution, skin care products, stress, and sun also affects your face smoothness.
Below are practical ways you can have smooth skin on your face.
1. Develop a consistent skin care routine
Adopting and sticking to a daily skin care routine is essential to experience smooth, clear and healthy facial skin. Consistency is paramount when it comes to skincare. Select a cleanser, moisturizer, and exfoliator appropriate for your skin type and use the products day and night.
2. Adopt smooth skin home remedies
Using home remedies that can improve your face for better appearance can be highly useful. Home remedies like honey, coconut oil, essential oils, humidifiers and oatmeal baths can serve as natural moisturizer, exfoliator or cleanser for smooth facial appearance.
3. Exfoliate with a mild facial scrub
After proper cleansing of your face, you need to exfoliate to further remove oil, dead skin cells, and dirt from your skin. When using an exfoliator, remember to be gentle! Use a brightening exfoliator to polish your pores and revitalize uneven skin. This will help your face texture to be smooth and healthy. To help get rid of rough skin, exfoliate two to three times a week.
4. Enhance Skin Tone and Texture with a Clay Mask
Clay masks can help control excess oil and prevent clogged pores. When looking to get rid of rough skin, try a smoothing face mask a few times a week. These types of masks contain papaya, which is known to smooth skin by removing dead skin buildup with clays and natural fruit acid. Add a brightening mask a few times a week to nourish and smooth your skin.
5. Use an Effective Moisturizer
When the skin on your face is dry, it can feel rough, uneven, and even flaky. Moisturizing is key to keeping dry skin at bay. When looking for the best moisturizer for your skin type, look for skin-nourishing ingredients like hyaluronic acid. Lightweight yet effective moisturizers help replenish moisture to soften and condition skin without leaving behind pore-clogging residue. Effective moisturizer is good for your skin facial texture.
6. Choose mild gentle cleanser
The American Academy of Dermatology (AAD) recommends washing your face with a gentle, nonabrasive, alcohol-free cleanser in the morning and before bed, as well as after sweating. This help your facial skin to be smooth and clear. Cleanse your skin twice a day to prevent pore buildup.
7. Adopt healthy lifestyle
Healthy lifestyle affects your overall health as well as your skin health. Developing a healthy habits can affect the texture of your face and skin. Below are some healthy lifestyle you should adopt going forward.
✓ Stay hydrated by drinking enough water
✓ Eat food rich in anti-oxidant to protect your skin
✓ Exercise regularly to enhance skin composition
✓ Sleep well to repair your skin texture
✓ Quit smoking to prevent premature skin aging
✓ Reduce alcohol intake to prevent dry skin and skin aging.
Creating and maintaining a smooth, clear and healthy face requires daily discipline and routine. Following the advice above will help you to overcome pore buildup, get rid of dead skin cells, and remove blackheads. So that you can enjoy clear, smooth and nourishing face.
More Beauty, More Money.
PS: You can reach out to me for beauty tips and advice based on your peculiar need as a woman through the WhatsApp Chat box.
Your Beautician
Pharm. T
Please follow and like us: