7 Tips for Staying Healthy During the Holidays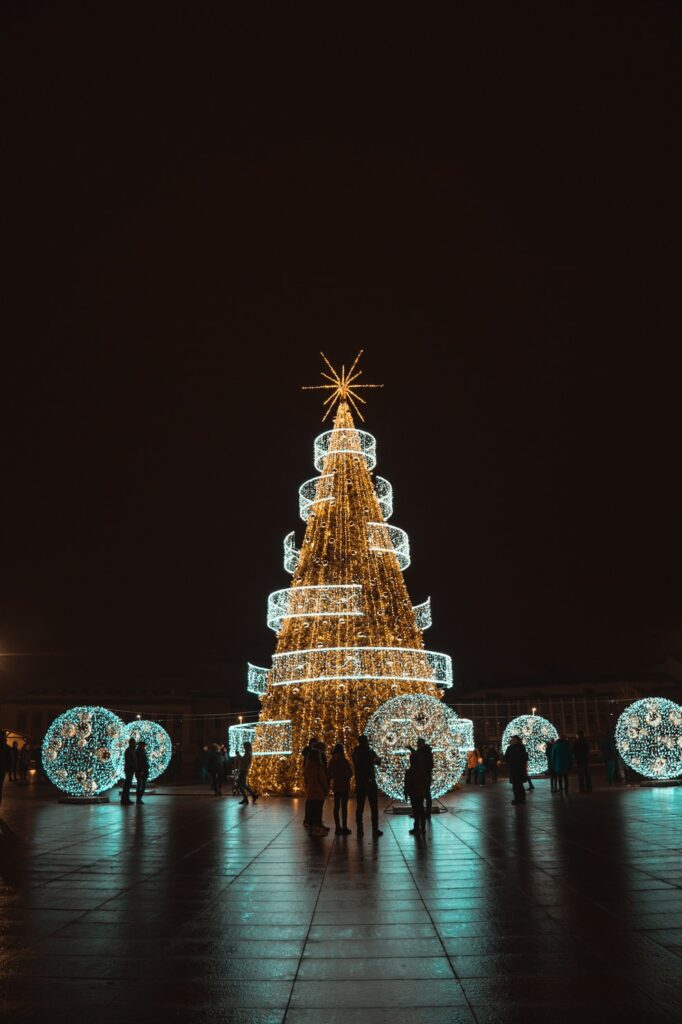 The yuletide period is here. A lot of family will be celebrating the Christmas and New year celebration.
So, there will be a lot of delicacies for the taste buds. However, we still need to stay healthy while enjoying the holiday season.
Besides, this year has been a tough one for many people and families. As we look forward to celebrating over the holidays, it's pertinent to remember to look after ourselves and our loved ones.
Below are 7 powerful tips for staying healthy during this holidays
1. Eat Wisely
Savour each taste, aroma, and texture of your food when you are eating. Take your time to enjoy your favorite meals during the holiday season. "When the attention shifts from your body, redirect it back to your internal fullness and satisfaction cues," says Alissa Rumsey, a New York-based dietitian, nutrition therapist and owner of Alissa Rumsey Nutrition and Wellness. Since it takes a few minutes for your stomach's "I'm full signal" to reach your brain, it's advisable to take a 10-minute break after your first helping, suggests Patrick Skerrett in a Harvard Health Blog article. "You might realize you are full or want only a small portion of seconds," explains the author. Other than that, don't attend a party on an empty stomach as it makes you prone to overeating. As for the dessert, eat only one or two dishes you really love instead of sampling each and every option available on the table.
2. Take care of your mental Health
This holiday period is an opportunity to enhance your mental health. In May 2021, World Health Organization released its statistics on mental health indicating that the global prevalence estimate for different mental disorders was 28.0 per cent for depression; 26.9 per cent for anxiety; 24.1 per cent for post-traumatic stress symptoms; 36.5 per cent for stress; 50.0 per cent for psychological distress; and 27.6 per cent for sleep problems. For an estimated population of 206 million in Nigeria, according to the latest data by the National Bureau Statistics, WHO says one in four Nigerians, an average of 50 million people, is suffering from mental illnesses. Use this holiday's period to take special care of your mental well-being. You can read our article on ways to achieve optimum mental health.
3. Drink Enough Water
"Water accounts for 60% of our body's total weight and we need to stay hydrated in order to maintain this ratio. Water is also necessary for several bodily functions, including maintaining our cell's fluids and delivering nutrients," notes Alissay Rumsey. Drink plain water as often as you can throughout the day. Limit your intake of high-calorie drinks like eggnog, soda, martinis and margaritas. "If you're consuming alcoholic beverages over the holidays, try alternating with glasses of water in between your cocktails. Your body will thank you the next morning!" says the nutrition expert.
4. Sleep Better
Sleeps improves physical and mental health and wellbeing. According to healthline, one large review linked insufficient sleep to an increased risk of obesity by 89% in children and 55% in adults. Other studies conclude that getting less than 7–8 hours per night increases your risk of developing heart disease and type 2 diabetes. Despite the busyness of the holiday season, plan to rest more. Try to sleep and wake up at consistent times. Don't consume caffeine late at night. Stay away from alcohol at night. Optimize your bedroom environment. Don't eat late at the evening. Relax and clear your mind before going to bed. The truth of the matter is if you're interested in optimal health and well-being during this holiday and going forward, it's recommended that you make sleep a top priority and incorporate some of these tips into your routine.
5. Be Creative with your exercise routine
If you have developed a workout session. It is time to re-invent it during the holidays. It might be quite challenging to make time for regular exercise when your social calendar and to-do lists are filled up. In order to stay motivated, plan your workout regimen around your holiday schedule. Instead of the usual 30-minute routine, do a 15-minute workout in the morning and evening or go for a 10-minute walk twice daily. The aim is to split your physical activity into smaller, more manageable time intervals. If you don't have time to hit the gym, workout in the comfort of your home with the help of online tutorials and fitness apps like Doktor Connect App and Fitocracy. If you haven't inculcate exercise into your routine, this holiday is the perfect time to do so and develop a new habit that will improve the quality of your health.
6. Take Good care of yourself
The holiday madness can take a big toll on your mental and emotional health and wellbeing if you aren't proactive on self-care. Regardless of the activities or responsibilities you are doing this holiday, make sure you don't put your needs at the back burner. Take some time off to relax and unwind – go for a walk, meditate, watch your favorite movie or read a good book, do at least one thing every day that makes you truly happy. In addition, get adequate sleep. You can read our article on self-care to find out strategies you can use to take better care of yourself. "Shortchanging your sleep can alter your hormone levels in a way that encourages weight gain and cravings for less healthy food. Try to get the recommended seven to nine hours of sleep on most nights," suggests national nutrition and weight loss expert, Samantha Cassetty.
7. Boost your Mindset
This holiday season is a period to reflect on your career, relationship, health, finance and other areas of your life you want to improve. You need to intentionally create "Me Time" to think through your life journey so far and how you intend to live a better life going forward. Write out your goals for the new year. Identify what you need to stop doing, keep doing and start doing to achieve your set goals. And decide to start the new year with new determination to make 2022 your best year ever. You have a clean state, starting from January 1st, 2022. It is in your hands to make it a successful year through planning, preparation and execution.
HubCare Health is rolling out one of the best health care membership packages in Africa in January 2022. Our product is designed with data of millions of people just like you. Something disruptive in healthcare space in Africa is coming up very soon. Are you ready for this?
PS: For questions on your optimum well-being and good health talk to us using the WhatsApp Chat button.
If you enjoy this article, kindly subscribe to our newsletter to receive our educative article in your mail.
Be Kind, share this article with your friends
To your good health!
Hubcare Media Team
References
https://www.forbes.com/sites/nomanazish/2018/12/28/how-to-stay-healthy-during-the-holidays/?sh=59da591b51db
https://www.virgin.com/about-virgin/latest/five-tips-for-staying-healthy-over-the-holidays
https://www.healthline.com/nutrition/17-tips-to-sleep-better#The-bottom-line
Please follow and like us: