6 Ways To Keep Track of Your Mental Health At the Workplace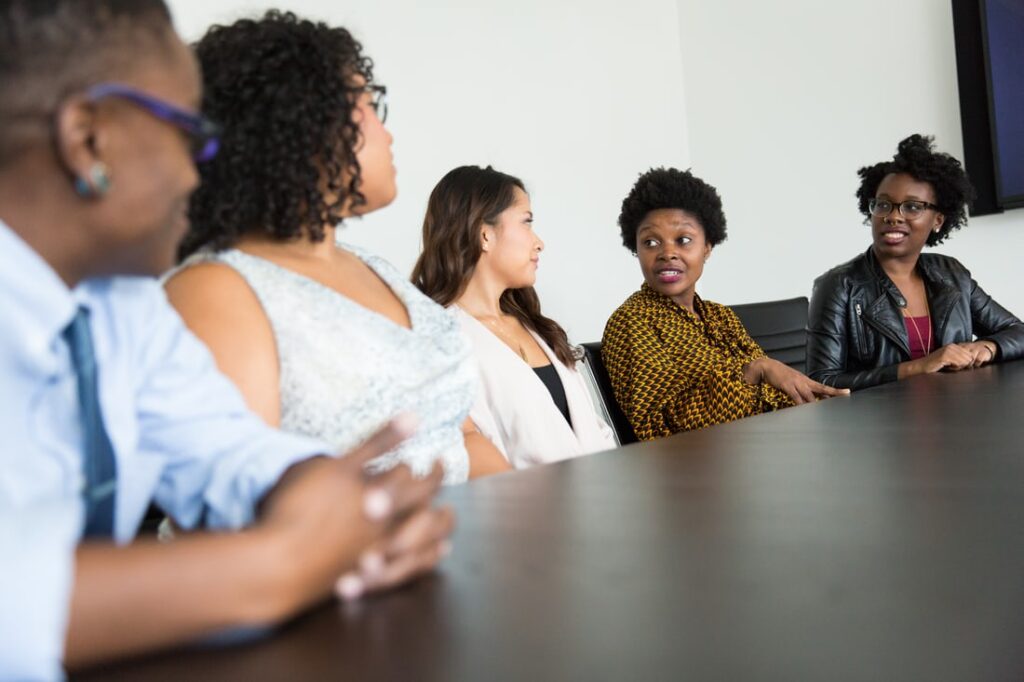 Workplaces are naturally structured to be competitive.
It is more often than not a race against time to meet deadlines and carry out tasks with the hope of meeting targets, getting incentives such as bonuses and promotions.
In the midst of all these are humans who are stressed, experience burnout, have a disrupted work-life balance, and suffer anxiety and depression due to the consistent pressures. Some work environments also stifle talents, and communication channels are either non-functional or underutilized, creating a disparity between workers and management.
The World Health Organization (WHO) estimates that 450 million individuals suffer from a mental disorder, with depression responsible for a large percentage of this figure. These figures have only gotten worse with the COVID-19 pandemic, which led to the loss of jobs and evolving roles leading to largely unprecedented levels of stress. While some organizations have some form of structure in place to cater to staff mental health, for most, there are non-existent structures in place.
As an individual, you can take charge of your mental health personally. Here are six strategies to employ:
1.   Be open about your challenges with colleagues and supervising officers and be receptive to feedback
Many workers suffer on the job because they internalize challenges instead of being open with them. As such, they repeat mistakes that could have been easily fixed if they had spoken up. For others, while they are honest about challenges, they fail to receive feedback without sentiments. The workspace is designed such that everyone works towards achieving corporate goals. It is not a social gathering or family event. When you have this in mind, you will receive feedback better and work towards fixing the issues.
2. Have a clear career path to help you stay focused
Many individuals are just trying to get by. They are in jobs to survive. While this is a fair short-term strategy, it is not sustainable long-term. You need to have an idea of what you want to be doing in the next five years and start working towards it on the job. Invest in your personal development, take courses, save and invest, and develop profitable professional relationships across the board. Implementing these strategies will give you a clear sense of direction on the job.
3. Seek mentors within and outside your current job and profession
Have mentors and sponsors in your firm that would be on the lookout for you in board meetings and advise you periodically. They would be there to help you when you have challenges on the job and provide career advice from their years of experience.
4. Schedule time to meditate daily
Make time to have a safe mental space when you are under pressure to meet deadlines or deal with an abusive boss. Meditation will help you work with a clear head, relieve stress, feel better about yourself, and improve productivity.
5. Keep a journal to document your daily activities and milestones
Issues faced on the job may result from losing track of tasks and lacking coordination. Outline clearly your to-do list and keep track of them. Document your milestones when you reach them and take out time to celebrate.
6. Strike an excellent work-life balance
Despite the pressures of work, family is essential, your health is vital, your personal life is important. Do not get so carried away with work that everything else about you begins to suffer. As an entry-level staff, you may need to make sacrifices early on the job, but you will have more time to yourself as you move up the corporate ladder. If you do not see how this will be possible on the job, then you may need to reconsider.
Aside from these personal strategies within your control, you can also suggest that management put measures in place to make the workplace conducive to global best practices. This includes carrying out regular mental health assessments, outlining a strong stance against discrimination of any sort, mental health workshops, creating a conducive and open work environment, and providing access to quality mental healthcare for workers.
HubCare has board licenced doctors you can consult for your health needs virtually at the comfort of your home. Talk to us today, using the WhatsApp handle.
For your question, comment or contribution you can drop a comment below, talk to me on +2348183572068 or dr.emmanuelobaseki@gmail.com
Live well, live healthy!
Dr. Obaseki
PS: If you enjoy this article, kindly subscribe to our newsletter to receive our educative article in your mail.
Be Kind, share this article with your friends
References
https://www.helpguide.org/articles/work/mental-health-in-the-workplace.htm
https://www.who.int/teams/mental-health-and-substance-use/promotion-prevention/mental-health-in-the-workplace
https://www.cdc.gov/workplacehealthpromotion/tools-resources/workplace-health/mental-health/index.html
https://www.forbes.com/sites/onemind/2021/09/16/workplace-mental-health-in-2021-how-can-leaders-build-enduring-change/?sh=20fd2a07766d
Please follow and like us: