5 Vaccines Every Adult Should Take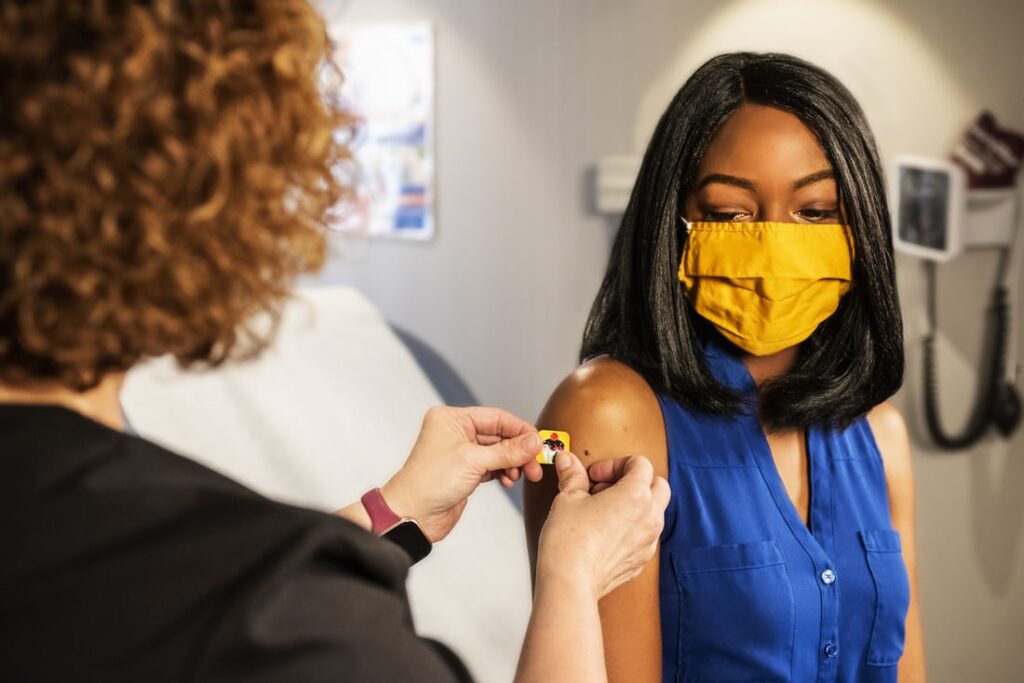 Being an adult doesn't mean you don't need vaccination or you can't take vaccines. To experience good health and good life, you need to stick to immunization schedule.
According to Center for Diseases Control (CDC), All adults need immunizations to help them prevent getting and spreading serious diseases that could result in poor health, missed work, medical bills, and not being able to care for family.
Below are five vaccines Adults can take for optimum health.
1. Seasonal Flu (Influenza) Vaccine
Your best protection against flu is the vaccine. According to Evan Anderson, MD, your risk of having flu after taking the vaccine is reduced by 50%. After vaccination, if you still develop flu, it will be less severe, shorter and your recuperation will be faster. Everyone should get flu vaccine, but it is specially important for pregnant woman, the elderly above 65 years and people with health conditions to take it every year.
2. Tetanus, Diphtheria and pertussis (Tdap) vaccine
According to CDC, Every adult should get a Tdap vaccine once if they did not receive it as an adolescent to protect against pertussis (whooping cough), and then a Td (tetanus, diphtheria) or Tdap booster shot every 10 years. In addition, women should get the Tdap vaccine each time they are pregnant, preferably at 27 through 36 weeks.
3. Human Papillomavirus (HPV) Vaccine
According to Racheal Reiff Ellis of WebMD, the infection HPV causes can lead to cervical, vulvar, and vaginal cancers in women, and penile cancer in men. It can also cause anal cancer, throat cancer, and genital warts. Adolescent between the age of 11 and 12 year-old as well as men who are below 21 year and women who are below 26 year can take HPV vaccine in three different shorts. Pregnant woman should not take this vaccine.
4. Hepatitis A and B vaccine
About 6,000 people get Hepatitis A and B every year globally. However, taking Hepatitis vaccine can protect someone against these two viruses. According to CDC, If you don't have documented evidence of a complete hepB vaccine series, or if you don't have an up-to-date blood test that shows you are immune to hepatitis B (i.e., no serologic evidence of immunity or prior vaccination) then you should get the 3-dose series (dose #1 now, #2 in 1 month, #3 approximately 5 months after #2. The hepatitis A vaccine comes in two doses, 6 months apart. The hepatitis B vaccine takes three shots.
5. Pneumococcal vaccine
Pneumococcal infection can lead to meningitis, pneumonia, blood infection and death. If you are above 65 years, you should get Pneumococcal polysaccharide vaccine (PPSV23), which protects against serious pneumococcal disease, including meningitis and bloodstream infections. If you are above 19
with a condition that weakens the immune system, cerebrospinal fluid leak, or cochlear implant then you should take Pneumococcal conjugate vaccine (PCV13), which protects against serious pneumococcal disease and pneumonia.
"An ounce of prevention is really worth a pound of cure," says Evan Anderson, MD. "Many adults are at risk of vaccine-preventable illnesses, and sometimes the damage is done after an infection has set in. So being able to prevent illness is better than trying to treat it once it's set in."
If you're not sure of your immunization status, talk to your doctor.
HubCare have board certified doctors and other healthcare professionals you can talk to.Talk to one of our experts today and receive quality care for optimum well-being.
To your good health!
PS: For questions on your optimum well-being and good health talk to us using the WhatsApp Chat button.
If you enjoy this article, kindly follow us here to receive our educative article in your mail.
Be Kind, share this article with your friends
Your Wellness Expert,
Pharm. Kareem
REFERENCES
https://www.cdc.gov/vaccines/adults/rec-vac/index.html
https://www.webmd.com/vaccines/what-is-sirva
Please follow and like us: